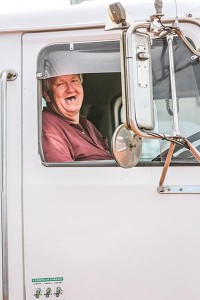 Outback Fuel Centre was established in 2016 when Rob and Marie Newton opened Outback Fuel on the site of the old Bourke Shell Depot.  The new facility is a retail and bulk fuel and lubricant distributor.
Greg and Susan are Outback Fuel's on-site managers dedicated to providing high levels of service to locals, travellers, transport operators, pastoralists and agriculturalists in Bourke, Cobar, Brewarrina, Walgett, Wanaaring, Tilpa, Louth, Byrock, Nyngan, Fords Bridge, Hungerford and surrounding localities.
Rob and Marie remain involved in the family property outside Bourke and understand the day to day reality of being on the land and part of the community and economy of outback NSW.
Outback Fuel Centre Bourke is committed to bringing the best deals to our customers in outback NSW to ensure your vehicles and machinery remain running and protected at best possible prices.